Why wouldn't most every printed marketing piece incorporate a QR code?
If you are asking what is a QR code then please do yourself a favor and google "QR codes". Also, read back in my blog because you can no longer afford not to know about them. They are everywhere. Go ahead. Do it now then come back to this blog post.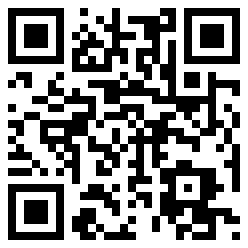 Now to answer the question. "why wouldn't most every printed marketing piece incorporate a QR code?" I have no #$%! clue why not. We do live in the global, connected, cross media, internet information age right? Why wouldn't a marketer use something that is free to generate and will link their ad directly to their website?
Now for an abridged list of reasons and ways to use these awesome tools to your benefit…
Why Use QR Codes?
1. are free to generate.
2. link print to the web
3. can dial a phone number
4. can put contact information (Vcard, MeCard) directly into a phones address book.
5. can play a movie.
6. can take the person directly to a web storefront to shop.
7. can be optimized to deliver campaign analytics and metrics.
8. can be put in any print ad or printed marketing piece.
9. add value to any piece by incorporating a portal to more resources.
10. can be a point of entry to any multi-touch cross media campaign.
11. interact with the viewer through their mobile phone anywhere, anytime.
12. they are just plain cool! (did I say free?)
So, if you see them scan them. It is like a treasure hunt. You don't know what you might find. If you market your business use them, but do so wisely. I will speak more about this in a future post. If you currently use QR codes in your marketing or just have a cool experience to share about how you have seen them used please post a comment.
If you are interested in getting a free white paper on QR codes email me chris@acculink.com with the subject line "Send QR code whitepaper" and I will get it to you. It contains  a brief history of 2D barcodes, uses & tips.
Until next time…
AccuChris